35,000+ Reviews
SHOWERENVY®'s award winning products are loved by over one million users.
4.9
Wrinkles are gone!
I couldn't be happier. I got mine about a week ago and see huge difference in my skin. My acne cleared up and my hair has never felt so hydrated and smooth! Three settings on it is great. Above all, I want to Buy More for Christmas 🎄 gifts 🎁 for girlfriends.
Linda P.
Verified Purchase
4.9
My son is in love with it!
My Son has Autism and didn't like how our shower felt. Well, he used this today and was far happier and said this shower felt softer. A huge breakthrough for him, thank you so much 💕
@THECLASSYMAMABEAR
Verified Purchase
4.9
I look forward to my showers everyday!
Heavenly soft and hydrated skin, especially with the terrible water in LA. Great Christmas gifts for family and friends
Coralisse G.
Verified Purchase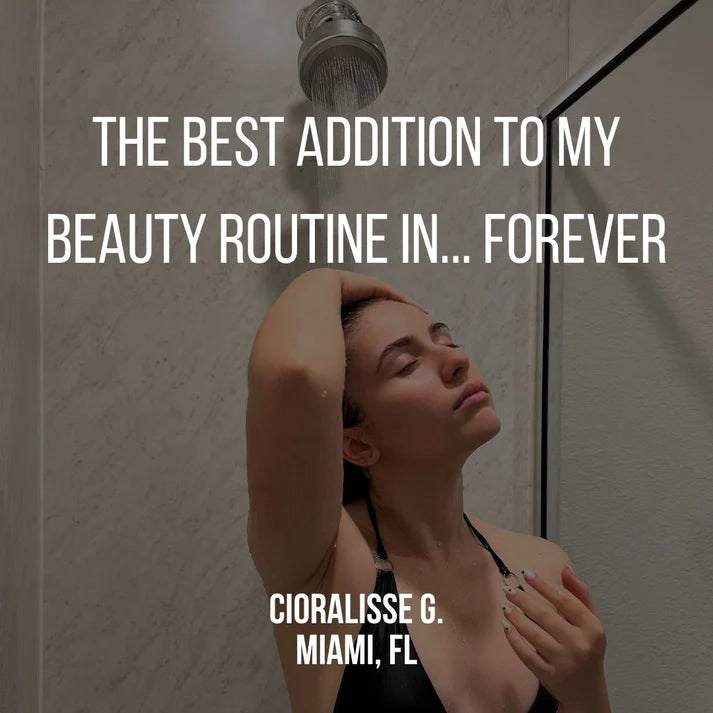 4.9
World of a difference!
I love the ionic shower head. Since I have started using the showerenvy my hair and skin have improved significantly. My husband has Rosacea and it has also never looked better than it ever has. I can't believe the difference in our hair and skin. I love the shower head and have bought several for myself and for gifts." -
Cynthia B.
Verified Purchase
4.9
Healed my eczema!
I freaking love this showerhead! It feels so good on my skin and I feel so refreshed and skin is hydrated! My boyfriend loves it too! He says it's like a mist feel. I like the spray settings too, ugh just in love with this!
Gabby K.
Verified Purchase
4.9
Cleared my acne!
Love it! ❤️ I thank you, my hair thanks you, my body thanks you! I am very conscious of the pH level in my body and drink only alkaline water. This showerhead makes total sense! I am PH perfect! Inside and out.
Hannah G.
Verified Purchase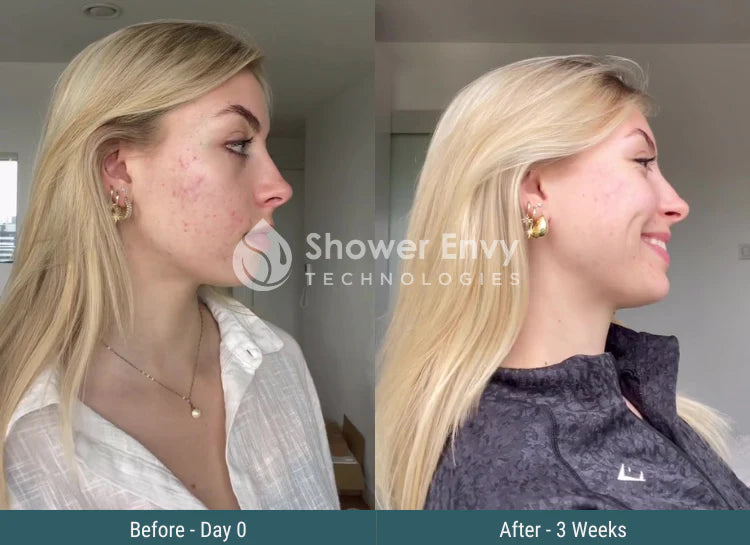 4.9
Stain are GONE
The pressure of the water feel excellent; strong and comfortable at the same time. Got one for my elderly mother; she called me just to tell how good the shower head was. I've paid for many shower heads that coast so much more and the low price of this one cant beat it. If you read this get one you wont be sorry.
Shena P.
Verified Purchase